I have to re-blog Sarah Fit again today ~ she has a helpful and funny guide to the top five candies you should avoid on Halloween, with great tips on how to scan labels for sneaky hidden ingredients like high-fructose corn syrup masquerading under a different name. And tragedy of all tragedies, Butterfinger is the worst one. My favorite!! 
Real Simple also has a fun side-by-side comparison to help you pick the 'better' candies. I was happy to read in here that Snickers — my other favorite — edged out Reese's Peanut Butter Cups, and that Peanut M&Ms won out over Skittles. Read the whole article to compare your favorites!
Looking for more Halloween alternatives to giving out (and eating) tons of candy loaded with crap ingredients? Check out Mama Natural's complete guide to Halloween, including information on her "80/20 rule" for eating the trick-or-treat haul, and some cool information on helping kids with allergies to enjoy Halloween. I'll be busy decorating the house and my office for trick-or-treaters! We always put up these ghost lights to line our walkway, and how pretty is this Halloween-themed wreath from Etsy?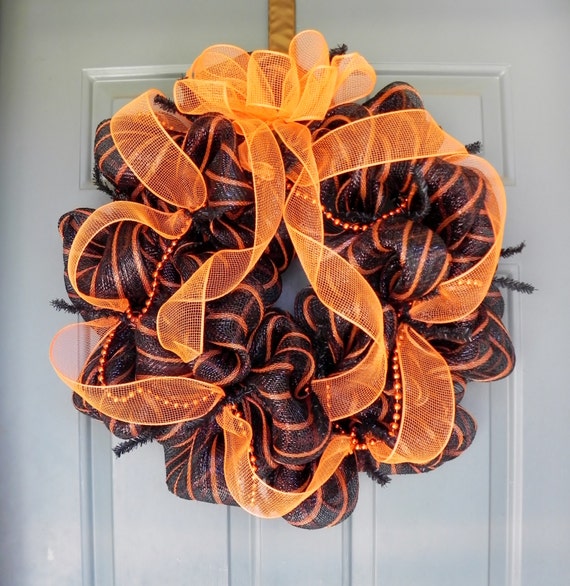 In case you are wondering, Georgia is going to be a lady bug this year. Pictures, of course, are forthcoming!