It's that time again — the year in review! Curious what my most popular dishes were in 2014? I hope you are, because most of them are playoff-ready recipes that I know you'll want to have handy this weekend. We are a Pats household (obvi) and last week's game against the Ravens was a real nail-biter, so we are pretty pumped for Sunday's game against the Colts.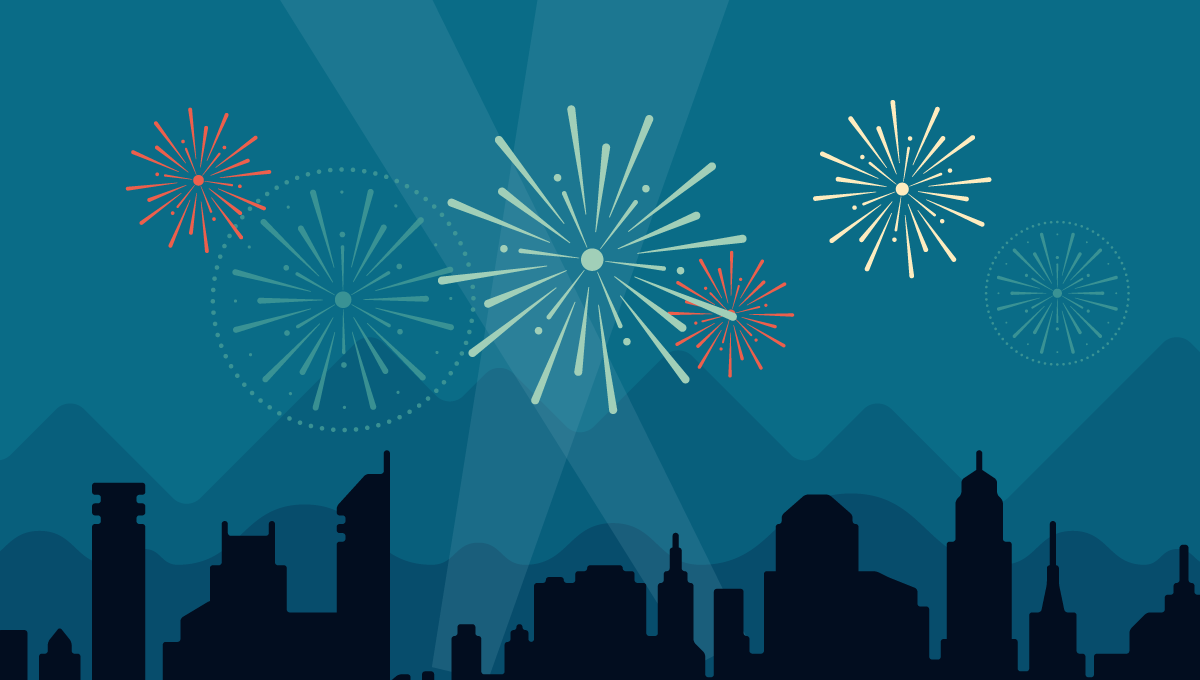 But back to the year in review. OrganicGlory had a huge year in 2014. We grew to more than 1,000 followers (thank you!!), published more than 70 posts, saw a big uptick in comments, and had a couple of pretty big hits on Pinterest.
The biggest hit on Pinterest, hands down, was my Brown Sugar Kielbasa recipe, which has become my all-time most popular recipe on any platform, and has made 30,000 impressions on Pinterest. One day in December, it got 3,771 views on this site, which is more people than I ever thought would read the blog in my entire lifetime. But no wonder! It's so easy and delicious, and a good go-to for potlucks, holidays and game days.
Other popular posts this year? For sure it was my Shepherd's Pie, my silly post about the Best Smoothie Container I've ever owned, and my tips on Beating Morning Sickness. That always enjoys a spike in traffic this time of year when lots of people are finding out they are pregnant with late summer and early fall babies 🙂 
Other recipes that do really well every year are this Kale Salad with Lemon-Avocado Dressing, Homemade Restaurant-Style Salsa, Vegan Spinach-Artichoke Dip and Pumpkin Bread from Scratch.
The cool thing about blogging is that you get to "virtually" meet so many people from so many different places. Because people read from such a diversity of places, I've also gotten to learn from them about ways they adapted, tweaked or improved upon my recipe ideas.
One person added spicy brown mustard to the Brown Sugar Kielbasa; another tossed in pineapple chunks for the last half hour, and yet another added chili powder. I've heard from several readers who have used my strawberry-rhubarb crumble recipe as a pie filling, or who took the topping and put it on apple crisp (genius! why didn't I think of that). One friend took my egg-free orange creamsicle cake as a base recipe, and added chocolate sour cream frosting and sprinkles to it; another time, she used the same recipe but baked it in a Bundt pan and drizzled the frosting, which is how I serve it from now on because it looked so much better.
hi, nancy!
All of this is to say, THANK YOU for supporting me, for leaving me feedback and ideas, for helping me hit 1,000 followers when my goal for 2014 was 100, and for coming back when I have rough patches with baby sleep, work or life and disappear for a week or two. Click here to see my full year in review for OrganicGlory, and now, enjoy a few other fun links to while away the rest of this afternoon until it's time to go home.
The Kitchn's most-pinned recipes of 2014
Did you know yoga is as good for your heart as aerobic exercise?
Healthy breakfast ideas I wish I had on Christmas morning
The 20 bands you need to hear live this winter
3 surprising ways Poland is actually more eco-friendly than the U.S. (two of these I do already, but the third I'm just not sure about).
That's all I've got today ~ have a great week, everyone! And if you don't already, help me make 2015 even more awesome by sharing my posts and following me on Instagram, Pinterest, YouTube and Twitter. See you soon!