Makers Monday is today, November 30, 2015. Launched by Shinola two years ago, it's an effort to prompt holiday shoppers to buy local and buy American on the Monday after Thanksgiving. The concept has evolved into a massive, crowd-sourced guide to well-crafted, artisanal products, curated yearlong on social media. It's an idea I can get behind! So I'm sharing my favorite local and/or American-made products today, in time for some Cyber Monday shopping. Many of these are made by friends or friends of friends! I hope you enjoy the ideas.
Boston-based knitwear designer The Third Piece
If you've noticed turban-style hats and headbands on all the cool kids this year, chances are the two Boston-based designers from the3rdpiece.com were behind it.  They employ artists from throughout New England, and if there's a crafter on your holiday shopping list, they also sell kits to make their designs yourself, at ridiculously reasonable prices. And their children's accessory line will have you and your mini-me styling together in no time.
Use code HOLIDAY to save 20% at the3rdpiece.com.
Craftswoman & designer Michelle Liebmann 
Leather goods, textiles and jewelry: these are the categories on the navigation bar of Michelle Liebmann's website, but it doesn't convey the wide variety of handmade items she offers at michelleliebmann.com — from hand-poured soy candles in flavors like hot cider and red cedar to hand-dyed scarves, repurposed watches and framed linens. She's a fellow foodie and New Englander, and her food & travel blog and etsy shop are worth a visit, too.
unisex baby bloomers from Billie Blooms
OK, OK — this isn't Boston or even New England made. But they are a shout-out to my Florida family, because they're made down in Miami as a city- and heat-friendly pants option for tots birth to age two! Who can resist these?? At $28 for 100% cotton, made-in-the-USA bloomers, I dare you not to pinch the heck out of your baby's thighs in glee over scoring these. Available at billieblooms.com.
Knife rolls, chef aprons & leather goods from Weft & Warp
"Made for cooks by a cook" says seamster and leatherworker Erik Desjarlais of the goods for sale at his Portland, Maine-based e-tail shop weftandwarpmaine.com. After retiring from the kitchen himself five years ago, he started hand-crafting knife rolls, aprons and waxed canvas bags that the pros now rely on. Got a home chef, handyman (or woman) or anyone else who would appreciate timeless, rugged stuff like this? Here's your last stop.
Crane & Lion yoga and lifestyle wear
Designed in Boston, Crane & Lion is a brand I first saw on the yoga teacher who comes to my office to teach an in-house class after work once a week. The colors and fit are really stunning, and I love that all their pieces can go from workout to street with ease. It's so impressive that this business is only a year old and killin' it, while also giving back 5% of profits to three Boston service organizations.
Use code CYBERSWEAT40 for free shipping and 40% off through tomorrow at craneandlion.com.
Hand-dipped truffles from chocolatier Dean's Sweets
Portland, Maine based confectioner Dean Bingham is a former architect who brings an artist's eye and attention to detail to his chocolate creations. I've purchased his bacon-covered chocolates for Mark as a stocking stuffer, and sent boxes to friends and family for Easter and Christmas. With flavors like chocolate stout, lemon apricot Chevre, Moxie soda and his own special "boozy mix," there's something for everyone, and all of it is 100% handmade and nut free. Order online at deanssweets.com.
Handmade ceramics by Elizabeth Benotti
I recently met Elizabeth at a local artisans marketplace, and seriously could have bought everything in her display. Her entire aesthetic is so calming and stylish, and I loved hearing about her process of slipcasting, handbuilding, wheelthrowing, drawing and painting each unique item. A Massachusetts native, she currently resides and keeps a studio in New Hampshire.
Use code JELLOQUEEN just through today, Nov. 30, to save 20% at elizabethbenotti.com.
Hand-painted porcelain + bead jewelry by Rapt Stonewear
A beautiful collaboration between two designers (who happen to be my colleagues!) based in Boston, Rapt Stonewear marries the work of ceramicist Jenn Erickson and jewelry & knitwear designer Jessie Partridge. Combining painted porcelain with colorful hand-wrapped cord, these designs are both bold and different, delicate and clean. In other words, perfect for any stylish and creative person on your shopping list.
babsetc.com
A few more artists and creators that I'd like to quickly highlight: Rhode Island-based BABS fine handmade handbags, featuring leather and felt in unexpected colors and combinations; Hemlock Springs Soaps, out of New Hampshire, with scents and textures that are simply intoxicating; Albertine Press from my former home of Somerville, with stunning city-themed letterpress designs inspired by world travel; Cheeky Monkey Home accessories, of Belmont, MA; and hand-folded origami fabric gift boxes crafted by Berline Chao of The Perfect Box.
I hope you visit these and more this holiday season! Check out the web deals I've highlighted above, since most expire today or tomorrow; and if you are looking for more in-person opportunities to buy local and meet the crafters and designers behind these products, find an upcoming show below.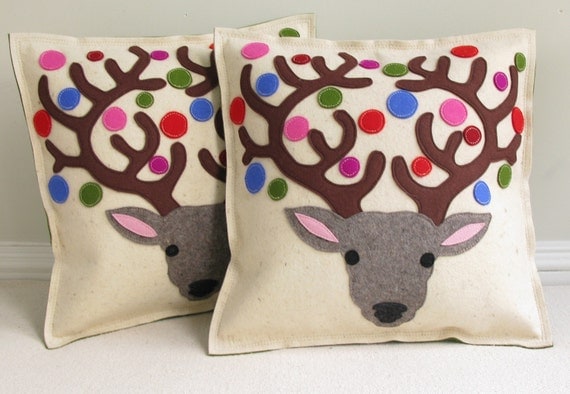 UPCOMING LOCAL BOSTON-AREA FAIRS
Looking to support Boston-based artisans and businesses by buying local beyond #MakersMonday? Here are a few excellent shows to check out.
Swedish Yuletide @ the Cyclorama — Dec. 5
South Boston Holiday Market — Dec. 6
CraftBoston @ the Hynes — Dec. 11-13
SoWa Holiday Market — Dec. 12 & 13
Salem Holiday Market — Dec. 19 & 20